Essential Amino Acid and Carbohydrate Supplementation Ameliorates Muscle Protein Loss in Humans during 28 Days Bedrest
Overview
What we don't use, we lose, and the decline in muscle mass and function due to lack of physical activity, such as that which accompanies prolonged bed rest due to illness or aging, illustrates this aphorism perfectly. Muscle atrophy can be attributed to a decline in muscle protein synthesis and an uptick in protein breakdown, and shows up to the greatest degree in the lower back and leg muscles. Nutritional intervention with an essential amino acid and carbohydrate supplement has shown promise in protecting against the muscle wasting that occurs under conditions of long-term inactivity.
The Goal
To determine if supplementation with essential amino acids and carbohydrates during 28 days of bed rest could stimulate muscle protein synthesis and help offset the muscle atrophy that occurs with extended inactivity. To test the effects researchers tracked mixed muscle fractional synthetic rate (FSR), protein balance across the leg, lean leg mass, and leg extension strength.
The Results
Each participant received a nutritionally mixed meal every 5 hours with an experimental group receiving an additional 16.5 grams of essential amino acids and 30 grams of carbohydrate during 28 days of bed rest.
On the first day and on day 28, FSR was higher in participants supplementing with essential amino acids + carbohydrate.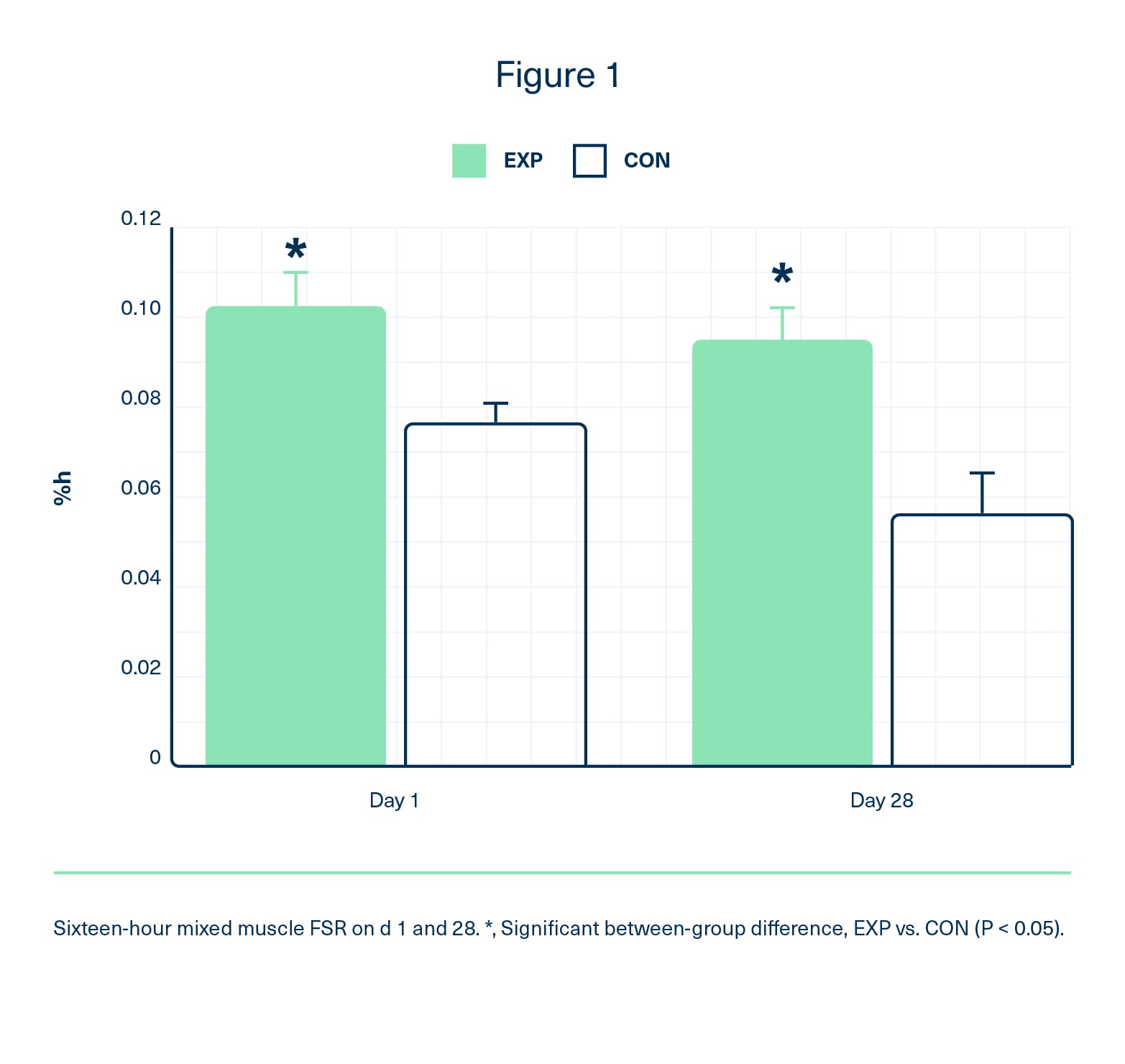 Supplementation also protected lean muscle mass throughout bed rest, whereas participants who did not supplement had reduced lean leg mass.
Supplementation also helped offset strength loss, which was more notable in participants not taking essential amino acids.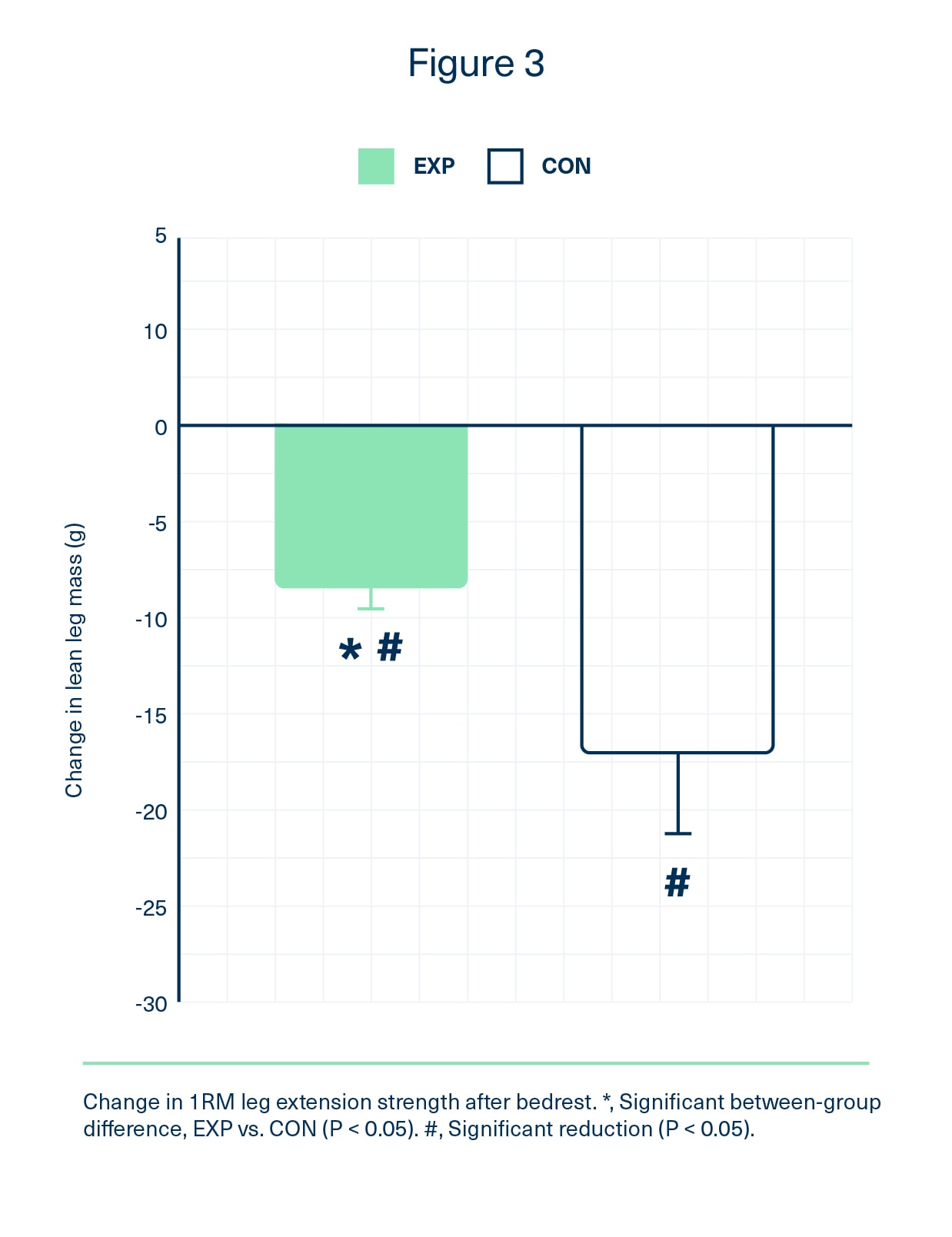 Conclusion
Essential amino acid and carbohydrate supplementation may be a worthwhile nutritional therapy for people at risk of muscle wasting from low physical activity. Supplementation with essential amino acids and carbohydrates stimulated muscle protein synthesis and maintained lean muscle mass, but, without the additional stimulus of exercise, was not able to fully maintain muscle strength during prolonged bed rest.
The Why?
Exercise helps protect against the loss of muscle mass and strength that occurs during periods of inactivity when exercise may not be an option. In conditions such as illness, traumatic injury, and/or surgery, it is necessary to take advantage of nutritional therapies to protect against muscle atrophy.
Supplementation with essential amino acids and carbohydrates stimulates muscle protein synthesis and protects against the loss of muscle mass and function without adding significantly to an individual's overall caloric load or compromising the normal anabolic response to meals.
Citation
Paddon-Jones D, Sheffield-Moore M, Urban RJ, et al. Essential amino acid and carbohydrate supplementation ameliorates muscle protein loss in humans during 28 days bedrest. J Clin Endocrinol Metab. 2004;89(9):4351-4358. doi:10.1210/jc.2003-032159