Improving rehabilitation after critical illness through outpatient physiotherapy classes and essential amino acid supplement: A randomized controlled trial
Overview
Age-related muscle loss, a condition known as sarcopenia, kicks in after the age of 30. Studies show that many patients as young as 45 have lost about 10% of their muscle mass before being admitted to the ICU unit, and during illness and injury, muscle mass can decline further at a rate of 2% to 4% per day.
To rebuild this lost muscle, both nutrition and exercise are imperative, and extra protein given in the form of essential amino acids has been shown to increase muscle protein synthesis and muscle function without reducing appetite.
The nonessential amino acid glutamine becomes conditionally essential in times of illness and stress, and has been shown to help improve the insulin response after meals, suggesting it may be effective as part of an amino acid supplement when used in conjunction with a physical rehabilitation program.
The Goal
The aim of this study was to assess the physical and psychological recovery of ICU patients when supplemented with essential amino acids plus glutamine alongside a 6-week program of enhanced physiotherapy and structured exercise.
The Results
Participants were randomized to 4 groups:
- A control supplement with no program of enhanced physiotherapy and structured exercise (PEPSE).
- A control supplement with PEPSE.
- A glutamine-enriched essential amino acid supplement (GEAA) and no PEPSE.
- A GEAA and PEPSE.
People who supplemented with the GEAA and took part in the physical rehabilitation program had the biggest increases in distance walked in a 6-minute walking test.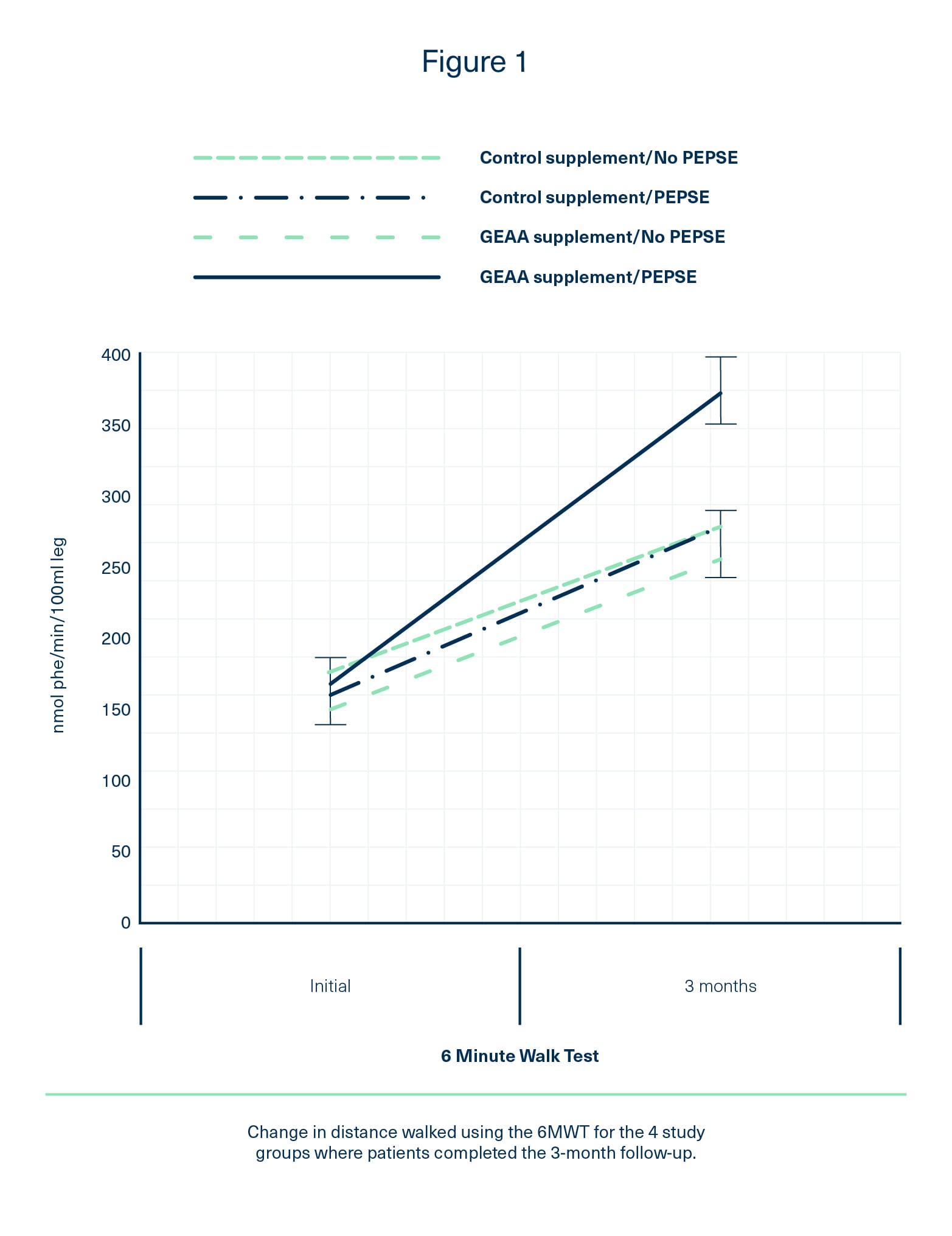 Findings also show that both groups participating in PEPSE experienced reductions in stress and anxiety. Researchers attribute these reductions to people being able to share their experiences with other participants in class as well as the beneficial psychological and physiological effects of exercise.
The Conclusion
Researchers concluded that an outpatient rehabilitation program with additional nutritional support from essential amino acids and glutamine can help improve physical and mental outcomes.
The Why?
The loss of muscle mass during critical injury and illness is significant and can greatly reduce function and quality of life, as well as increase the risk for morbidity and mortality. Understanding the nutritional effects of glutamine and essential amino acids on recovery when combined with a 6-week outpatient rehabilitation program can help doctors optimize their recovery treatment plans so patients can recover quicker with better future outcomes.
Citation
Jones C, Eddleston J, McCairn A, et al. Improving rehabilitation after critical illness through outpatient physiotherapy classes and essential amino acid supplement: A randomized controlled trial. J Crit Care. 2015;30(5):901-907. doi:10.1016/j.jcrc.2015.05.002