Novel essential amino acid supplements enriched with L-leucine facilitate increased protein and energy intakes in older women: a randomised controlled trial
Overview
Sufficient protein intake is a challenge for a large proportion of the older population, particularly women, who are also at higher risk of frailty and falls. Protein needs are not being met due to many factors: reduced appetite, alterations in appetite-regulating hormones, taste impairments, and slower gastric emptying. Older adults also have a reduced anabolic (muscle-building) response to protein intake, which leaves them susceptible to sarcopenia—age-related muscle loss.
Protein has a satiating effect on appetite that can make it even more difficult for older adults to increase their protein and energy intake. Therefore, it is imperative to develop nutritional strategies to help increase protein intake without adversely affecting appetite and overall energy intake in older women.
Trial Length
Acute study of appetite
The Goal
Previous research indicates that older adults may benefit from larger amounts of the essential amino acid leucine, which helps to stimulate muscle protein synthesis, but prior to this study there hadn't been data collected regarding the influence of EAA-based supplements on appetite and overall energy intake. Researchers investigated the effects of 7.5 grams of EAAs made up of 40% leucine on appetite, energy intake, palpability, and appetite-regulating hormones. Free amino acids were used as opposed to dietary protein in an attempt to keep energy intake stable.
The Results
Researchers conducted two experiments. In each, women received either a bar of 7.5 grams of EAAs, a gel of 7.5 grams of EAAs, or nothing. In the first experiment, the women ingested the supplements an hour before a breakfast of porridge, and in the second experiment, participants consumed each supplement alongside their porridge breakfast.
Results from experiment one show that energy intake at breakfast was similar among all three groups but that supplementation with EAAs increased total energy intake significantly when account was taken of the caloric value of the EAA supplements. Likewise, total energy intake increased in the women who consumed a bar or gel in experiment two, even though energy intake at breakfast was lower.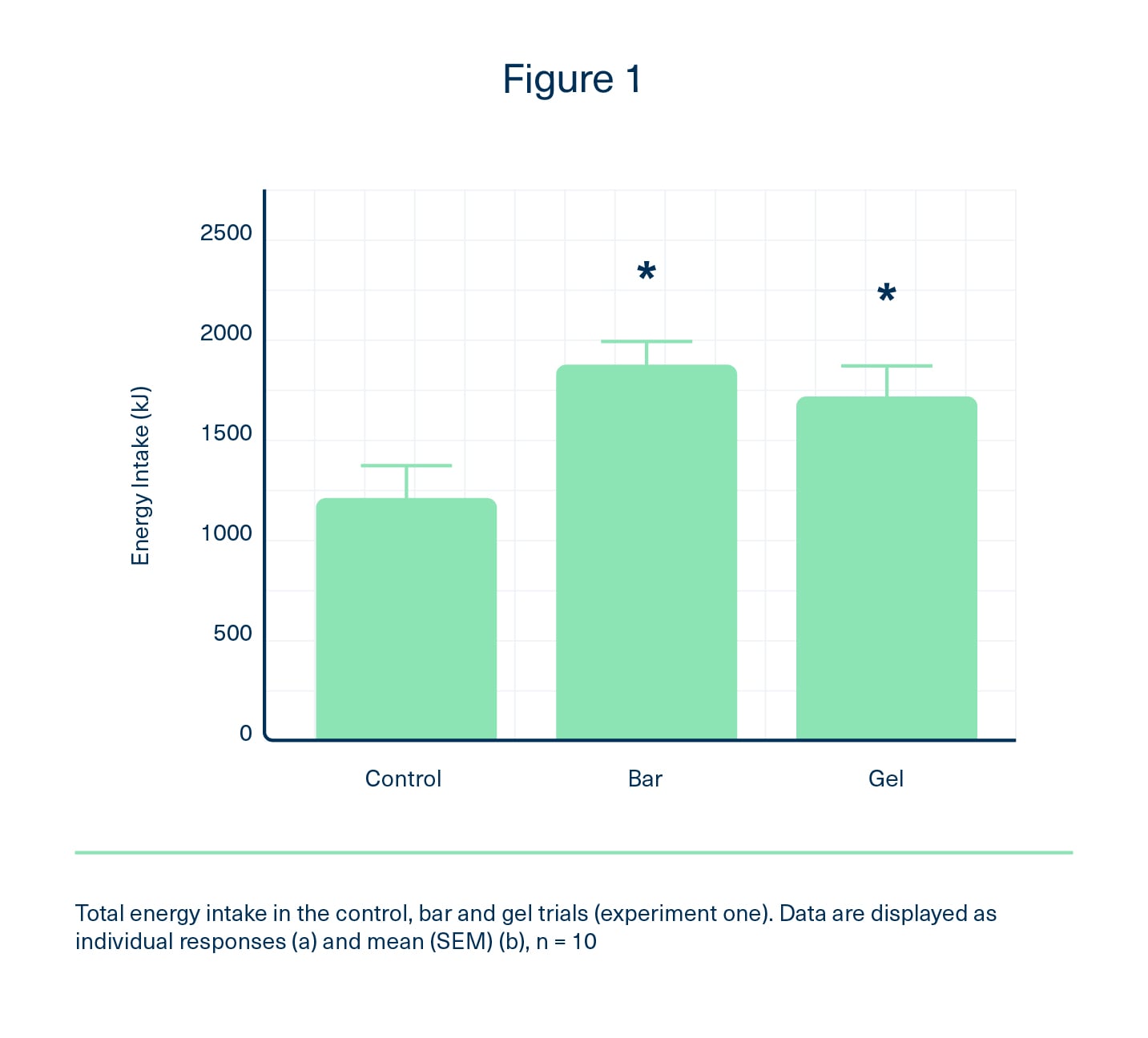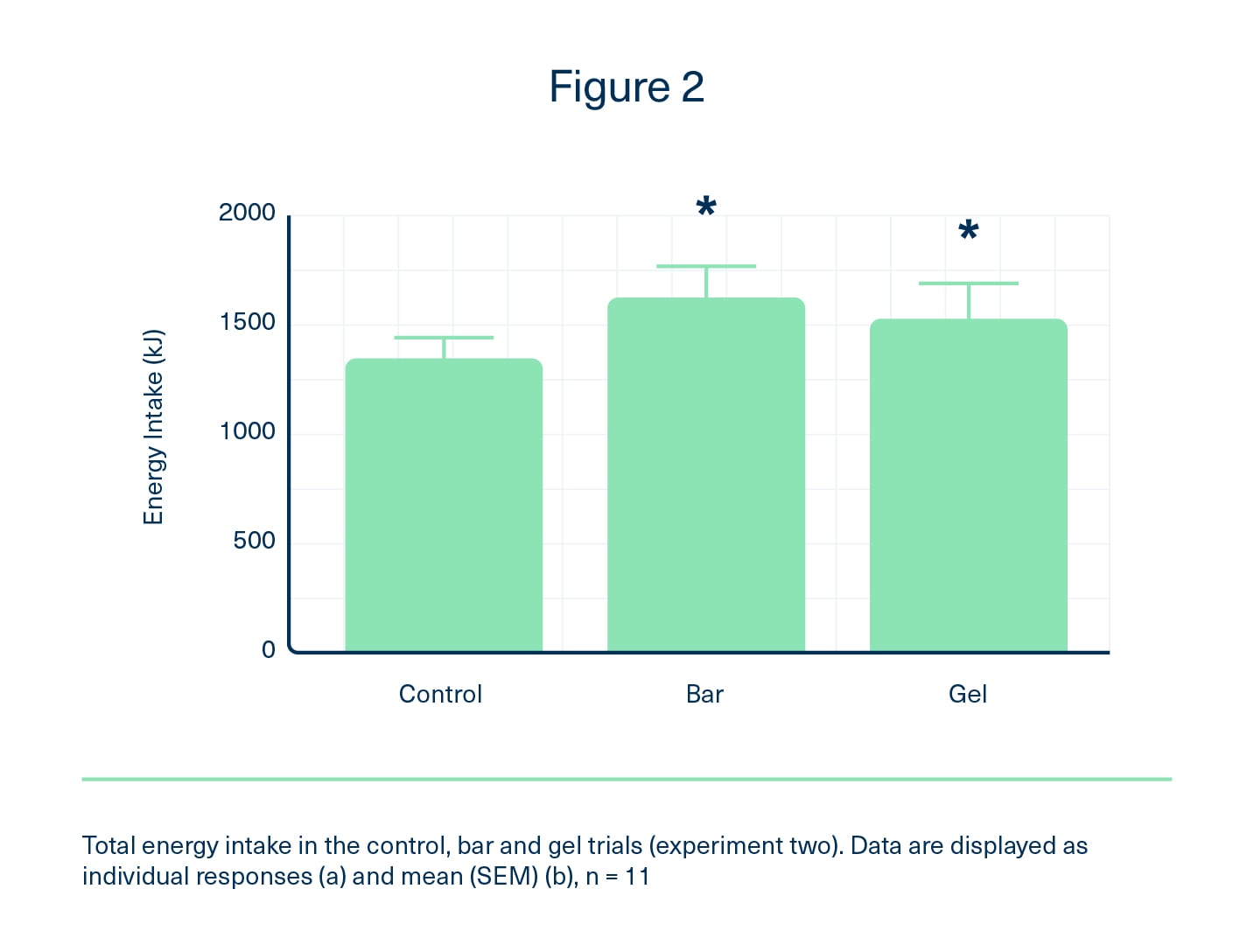 EAA supplementation also appeared not to affect food volume or cravings. There was also no change in peptide tyrosine-tyrosine (PYY) or postprandial fullness, rather the hunger hormone ghrelin decreased when participants supplemented with the bar or gel.
Results indicate that supplementation with EAAs with a high concentration of leucine can help increase protein intake without compromising energy intake.
Conclusion
Supplementing with 7.5 grams of EAAs enriched with 40% leucine increased total energy intake when consumed 1 hour before or during breakfast. An oral EAA supplement may, therefore, be an effective strategy for increasing protein intake and remedying energy insufficiencies in older women.
EAAs enriched with leucine
Leucine has been shown to stimulate muscle protein synthesis in older adults with a blunted anabolic response to dietary protein. When added to a formula of free essential amino acids, leucine can help activate the anabolic response without compromising appetite and overall energy intake, unlike other protein supplements such as whey protein.
The Why?
Older adults who do not meet their protein and energy requirements are more at risk of sarcopenia and an associated increase in morbidity, mortality, and health care costs. Traditional food and protein supplements increase feelings of fullness, which subsequently decreases appetite and energy intake. EAAs provide the necessary protein without affecting satiety, appetite, or energy intake, thereby helping to protect older adults from malnutrition, illness, and disease.
Citation
Ispoglou T, Deighton K, King RF, White H, Lees M. Novel essential amino acid supplements enriched with L-leucine facilitate increased protein and energy intakes in older women: a randomised controlled trial. Nutr J. 2017;16(1):75. Published 2017 Nov 28. doi:10.1186/s12937-017-0298-6