Successful Treatment of Hypoalbuminemic Hemodialysis Patients With a Modified Regimen of Oral Essential Amino Acids
Overview
Many patients on maintenance hemodialysis have hypoalbuminemia, or low levels of the protein albumin in the blood. This puts them at much greater risk for poor outcomes, including morbidity and mortality.
Essential amino acids taken orally have been shown to help boost nitrogen levels in the body without creating additional uremic toxins.
A previous randomized double blind, placebo-controlled study showed that oral supplementation with essential amino acids increased blood levels of albumin over 3 months; however, the compliance rate was only 65%. Researchers theorized that this was due to the patients being asked to take 15 capsules a day.
The current study sought to improve compliance by reducing essential amino acid capsules down to 9 a day while testing the effects on albumin levels.
The Goal
To assess the compliance rate and change in serum albumin when 6.9 grams of amino acids were taken orally 3 times a day by hypoalbuminemic hemodialysis subjects for 4 months.
The Results
The median monthly compliance rate was 82%.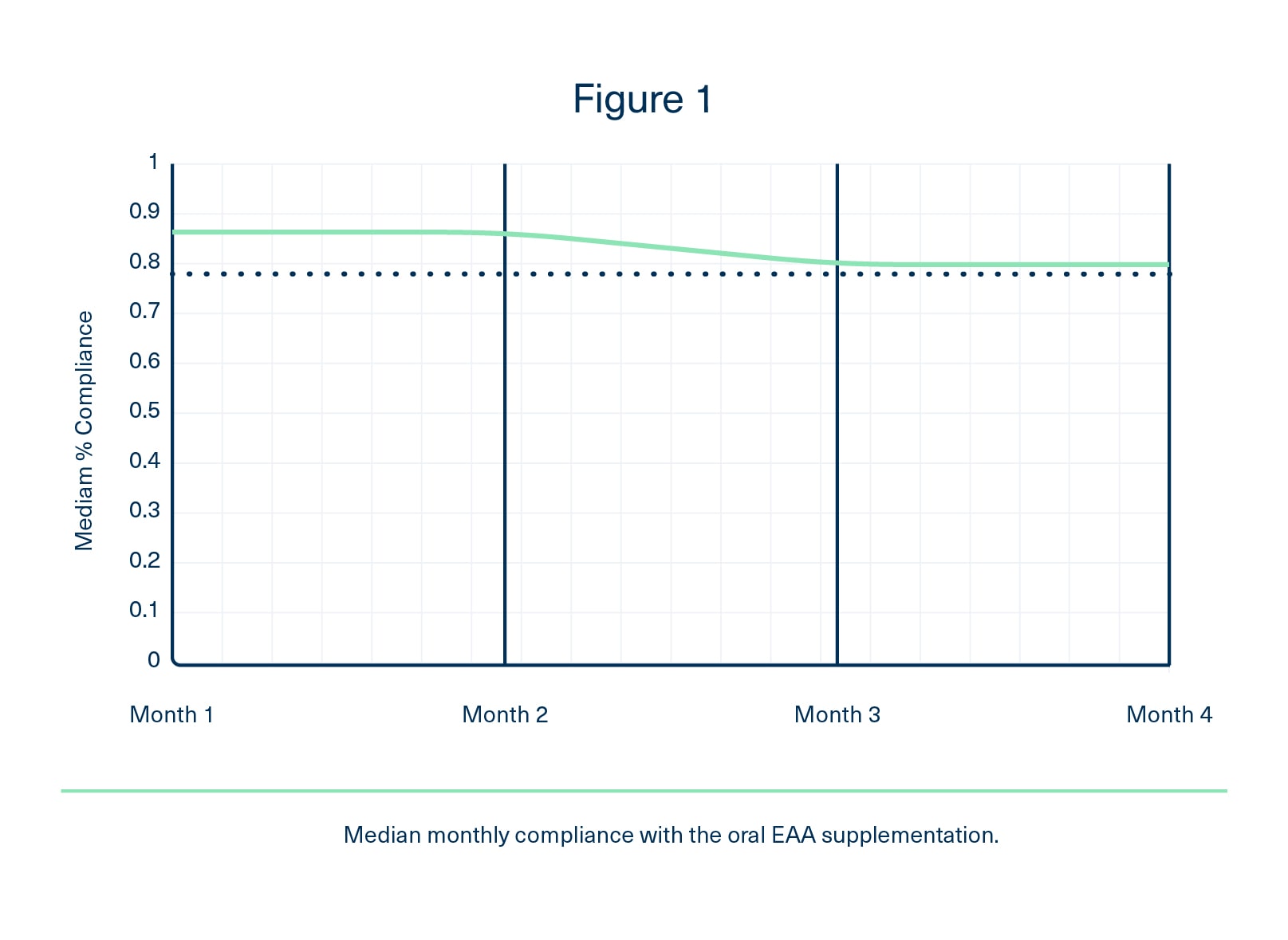 There was also significant improvement in serum albumin levels.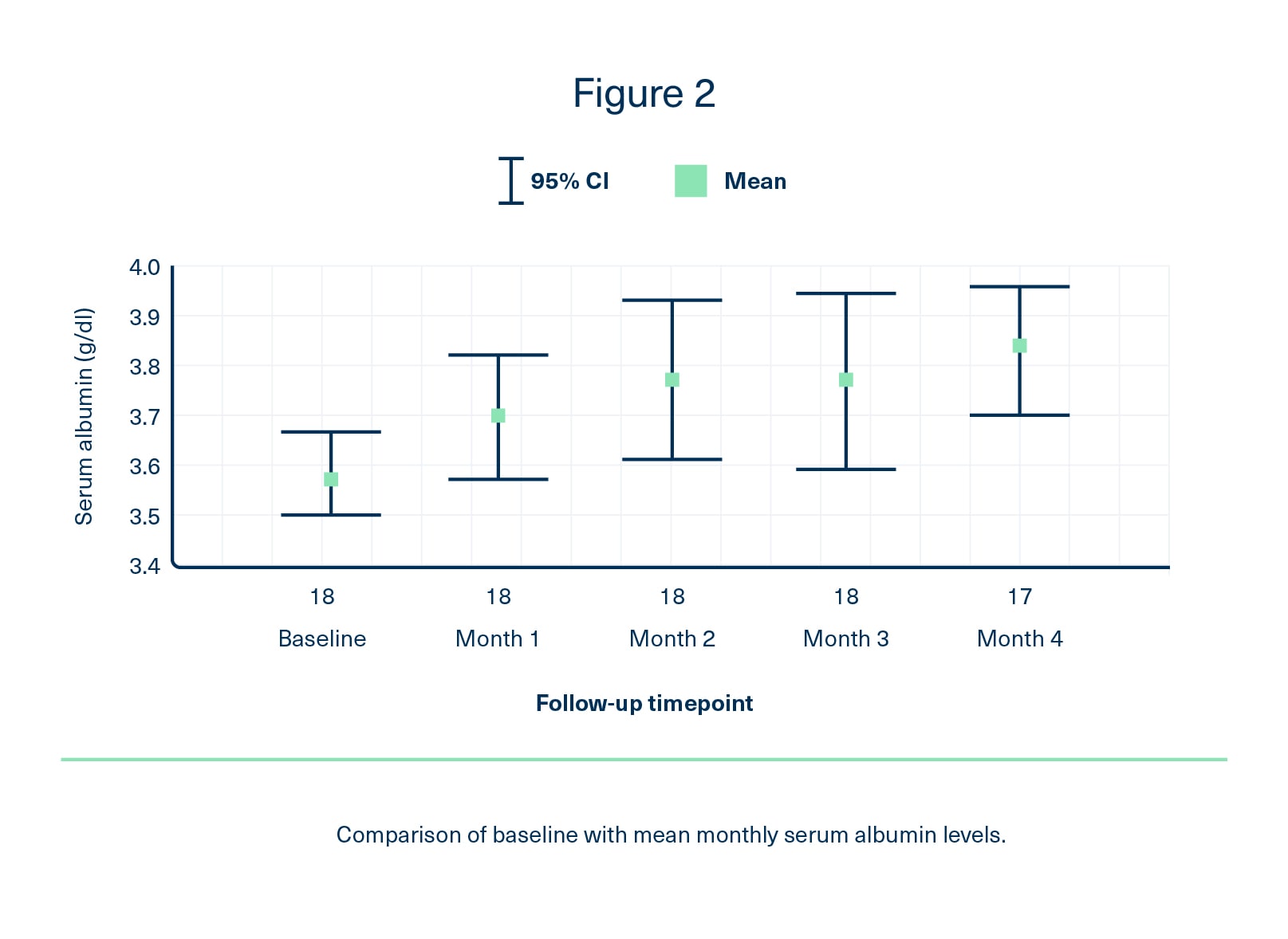 Conclusion
Researchers concluded that a moderate dose of essential amino acids taken orally is well tolerated and offers significant benefit to hypoalbuminemic hemodialysis subjects.
The Why?
Essential amino acids have proven potential as a treatment for hypoalbuminemia and its associated negative outcomes. Previous studies, however, show that some patients have difficulty sticking to an oral essential amino acid regimen in capsule form.
This study showed that a more moderate dose of amino acids boosted compliance, especially when monitored by a dietician.
Supplementation with essential amino acids, therefore, provides a safe and effective strategy for reversing hypoalbuminemia and improving nitrogen balance and outcomes in hemodialysis patients.
Citation
Bronich L, Te T, Shetye K, Stewart T, Eustace JA. Successful treatment of hypoalbuminemic hemodialysis patients with a modified regimen of oral essential amino acids. J Ren Nutr. 2001;11(4):194-201.