Timing of amino acid-carbohydrate ingestion alters anabolic response of muscle to resistance exercise
Overview
In a series of previous studies, researchers showed that taking amino acids in combination with a carbohydrate both intravenously and orally 1 or 3 hours after resistance exercise increased the rate of muscle protein synthesis. In this current study, researchers investigated if the stimulating effect of essential amino acids on muscle protein was greater when taken before exercise, as opposed to after.
Trial Length
Acute metabolic study
The Goal
Researchers examined the muscle protein response to essential amino acids and carbohydrates given before resistance exercise compared to the muscle protein response when the same formula was ingested after exercise.
The Results
Over the course of two separate trials, each participant ingested 6 grams of essential amino acids plus 35 grams of sucralose immediately before performing resistance exercise (the PRE trial) and the same formula immediately after exercise (the POST trial).
Supplementing with essential amino acids + carbohydrate changed net muscle protein balance to positive in both trials, but the response was greater when supplementing before exercise, primarily due to elevated delivery of amino acids to the leg which resulted in a greater increase in muscle protein synthesis.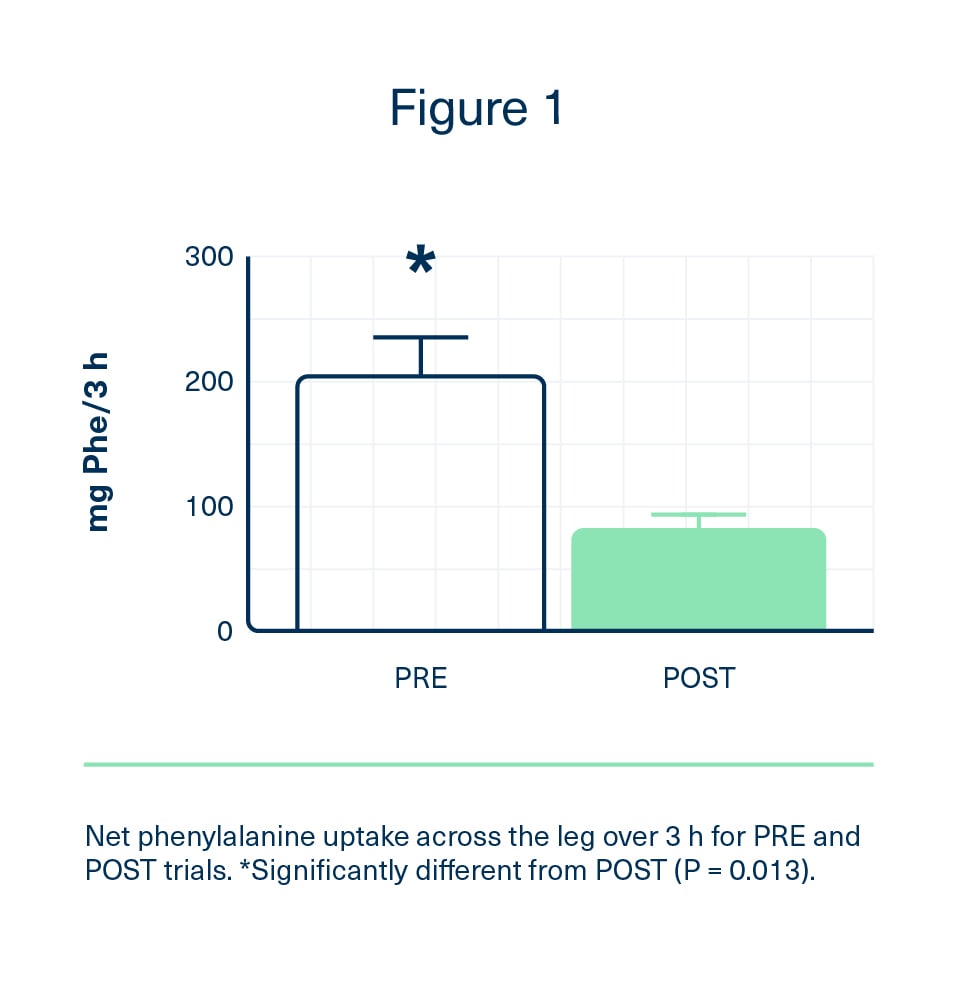 Conclusion
Researchers concluded that supplementing with essential amino acids plus carbohydrates before resistance exercise increases muscle protein synthesis to a greater degree than supplementing after resistance exercise.
The Why?
It is becoming increasingly evident that essential amino acids and resistance exercise work together to help build and maintain lean muscle mass, strength, and function. While taking an essential amino acid supplement with carbohydrate after resistance exercise has been proven to boost muscle protein synthesis, it is now established that supplementing prior to exercise can boost gains even further, proving that timing is an essential component of muscle growth.
Citation
Tipton KD, Rasmussen BB, Miller SL, et al. Timing of amino acid-carbohydrate ingestion alters anabolic response of muscle to resistance exercise. Am J Physiol Endocrinol Metab. 2001;281(2):E197-E206. doi:10.1152/ajpendo.2001.281.2.E197