Do BCAAs Break a Fast?
By:
by Amy Lucas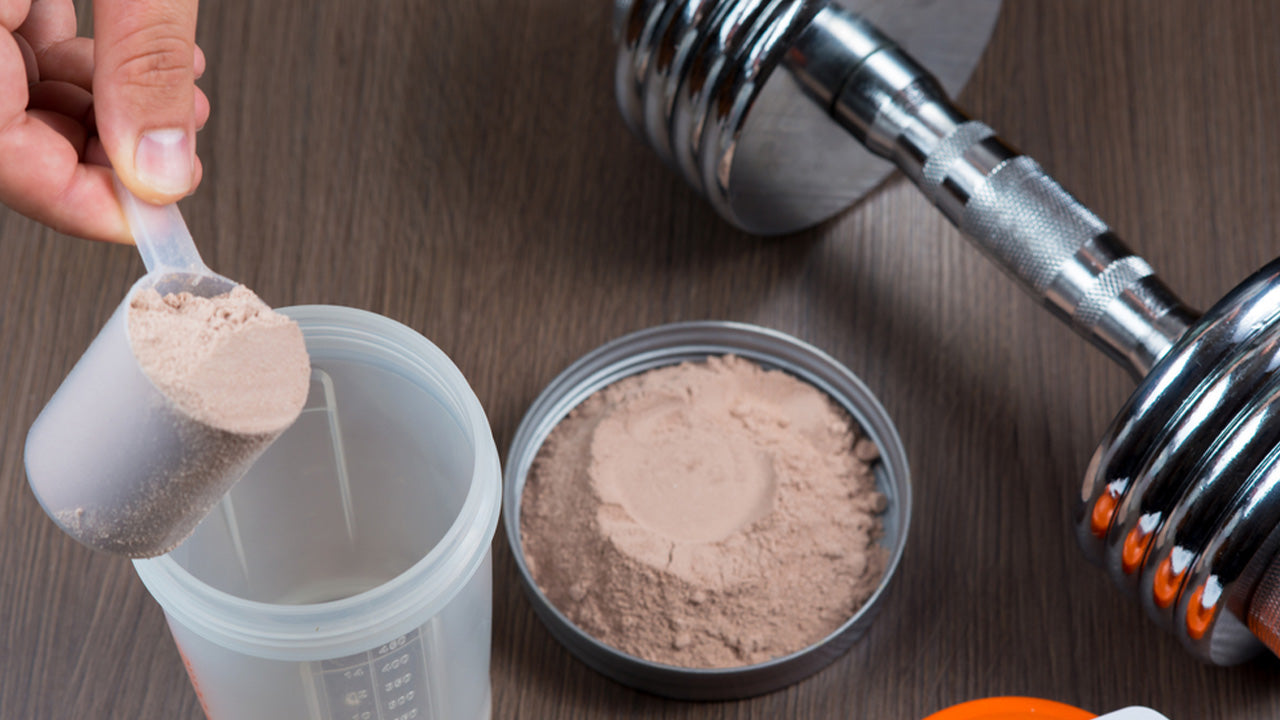 If you are taking BCAAs as a supplement, you are likely an athlete or bodybuilder looking to maximize your workouts, recover faster, and build muscle. You may also be interested in fasting, particularly intermittent fasting, as a way to burn fat and increase lean muscle mass. And therein lies the conundrum. If the goal of fasting is to reduce insulin so that fat can be burned for energy...and eating anything of caloric value raises insulin levels and technically breaks a fast...then can you continue taking your BCAA supplements? Do BCAAs break a fast? Let's explore.
Benefits of BCAA Supplements
BCAAs (branched-chain amino acids) have gained attention in the weightlifting world because of their bodybuilding and health benefits. They have been shown to:
Promote muscle building by stimulating muscle protein synthesis and reducing muscle breakdown when taken before and during exercise.
Decrease exercise fatigue by limiting how much tryptophan makes it into the brain, thereby lowering serotonin levels and keeping stamina high.
Protect against muscle soreness and accelerate recovery by promoting a healthy inflammatory response.
Provide energy for muscles when glucose levels are low.
Strengthen immunity by keeping concentrations of glutamine, an amino acid used as energy by immune cells, high.
Do BCAAs Break a Fast?
Although BCAA supplements are typically low in calories and carbohydrates, any food, beverage, or supplement with a caloric value technically breaks a fast. But that doesn't mean BCAAs reduce the benefits of fasting. You'll still be burning fat and optimizing body composition.
Taking BCAA supplements while in a fasted state can be helpful if you are working out. 
For starters, BCAAs do not spike blood sugar, they elevate insulin levels a very small amount. And the benefits of BCAAs far outweigh the insulin rise.
Fasting can deplete your muscles of the fuel they need for resistance training, and when glycogen stores and amino acid levels dip too low, muscles are catabolized for nutrients. Taking BCAAs before and during workouts helps to preserve your muscle mass while fasting.
BCAA supplementation also promotes muscle tissue repair and reduces soreness so you don't have to sacrifice your workouts to fasting.
But are BCAAs the very best fuel to feed your body during a fasted workout? Let's find out.
The Best Way to Fuel Up While Fasting
Amino acids are the building blocks of protein, including the three BCAAs: 
Leucine
Isoleucine
Valine
BCAAs are a subcategory of EAAs, which stands for essential amino acids. EAAs are an essential part of your diet because your body cannot make them. There are nine EAAs:
Histidine
Isoleucine
Leucine
Lysine
Methionine
Phenylalanine
Threonine
Tryptophan
Valine
The most recent scientific evidence shows that BCAA benefits fall short when they aren't part of a complete essential amino acid supplement. Muscle protein synthesis stalls and muscles become catabolic, breaking down to provide the body with the missing essential amino acids.
There aren't just shortcomings but are adverse side effects of taking BCAAs supplements. They have been shown to deplete the body of B vitamins, which impacts hormone production and the functions of the nervous system, brain, and digestive system. When they aren't part of a balanced essential amino acid supplement, BCAAs have also been shown to promote insulin resistance and increase the risk for type 2 diabetes and metabolic disorders.
All the best BCAA benefits can be found in an essential amino acid (EAA) supplement, minus the side effects! We've already seen how the BCAAs support the body (they kick muscle protein synthesis in gear), but it takes the rest of the essential amino acids to get the job done.
If you're looking for a protein powder to fuel your fitness goals while fasting, then look no further than Perform, The Amino Company's athletic performance blend. Perform is designed to promote fat burning, fat loss, weight loss, and muscle growth. This clinically proven formula contains the ideal concentration of EAAs (and that includes the BCAAs) minus tryptophan, which, as a precursor to serotonin, contributes to fatigue during a workout. Take it pre-workout and post-workout as part of your fasting protocol to reduce body fat, support a healthy insulin response, promote muscle gain, and protect against muscle loss.
You can learn more about Perform here.