Vanilla Cold Brew Slush
By:
by Amino Science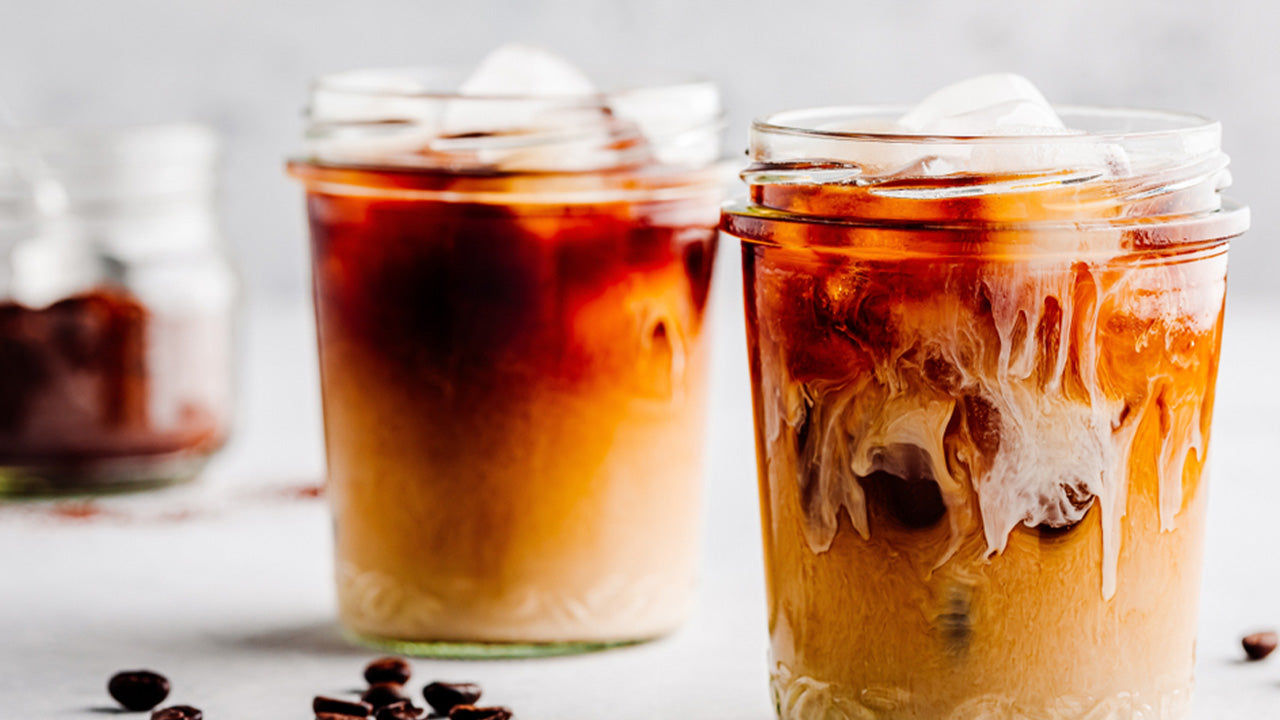 In the mood for a caffeinated refreshment? If you're a vanilla lover, then you'll swoon for our suped-up, protein-packed Vanilla Cold Brew Slush. It's a tasty way to energize your morning or afternoon with all the essential amino acids your body needs to build and maintain muscle, manage inflammation, keep your physical and mental functions on alert, and optimize your body's natural recovery mechanisms. If you're a die-hard vanilla devotee, then add a scoop of Vanilla Heal. If you like more subdued notes of vanilla and are craving more of a double swirl, add in a scoop of chocolate.
But this vanilla cold brew isn't just caffeine and protein. We're adding in a burst of antioxidants, vitamins, and fiber with cauliflower, the veggie that pumps up the slushie effect with bulk. And of course, almond milk and banana even the whole cold brew slushie out.
Ready to get your day going? Whip up this Vanilla Cold Brew Slush and let us know what you think!
Keeping You Healthy With…
Almond milk: A note of vanilla and a healthy dose of vitamin E and calcium make almond milk a worthwhile creamy base for this Vanilla Cold Brew Slush. Commercial brands of almond milk can, however, be high in added sugars. Feel free to swap in regular milk to keep your sugar intake low. You'll still get that classic vanilla flavor you crave with a scoop of Vanilla Heal and a teaspoon of vanilla extract.
Cold brew: Gentle on your stomach, cold brew gives your metabolism a morning boost. It's also rich in phenolic compounds that help keep your blood sugar levels from spiking. There's also evidence that these antioxidants can help your heart stay healthy.
Amino Co. Heal: Take your pick of vanilla or chocolate flavored Heal to feed your body vital essential amino acids that stimulate muscle growth, tame inflammation, and accelerate healing. As part of your daily diet regimen, Heal can help you build and maintain muscle mass and recover faster from workouts.
Banana: Throw in a medium banana and you're getting 450 milligrams of heart-healthy potassium, which helps lower blood pressure by relaxing the walls of blood vessels and encouraging the body to eliminate more sodium. It also delivers 3 grams of fiber. That's 10% of your daily fiber needs!
Cauliflower: Cauliflower is considered an anti-cancer veggie courtesy of glucosinolates, which help protect against cell damage and also have antiviral, antibacterial, and anti-inflammatory properties. Cauliflower is also high in fiber for a healthy colon and digestive system.
Vanilla extract: A great substitute for sugar, vanilla extract helps protect against tooth decay and has been shown to help relieve gas, bloating, and other gastrointestinal discomforts. Vanilla is also rich in the antioxidant compound vanillin that has been shown to help relieve depression and defend against tumors.