Protein in a Protein Bar: Is It Really Good for You?
By:
by Amino Science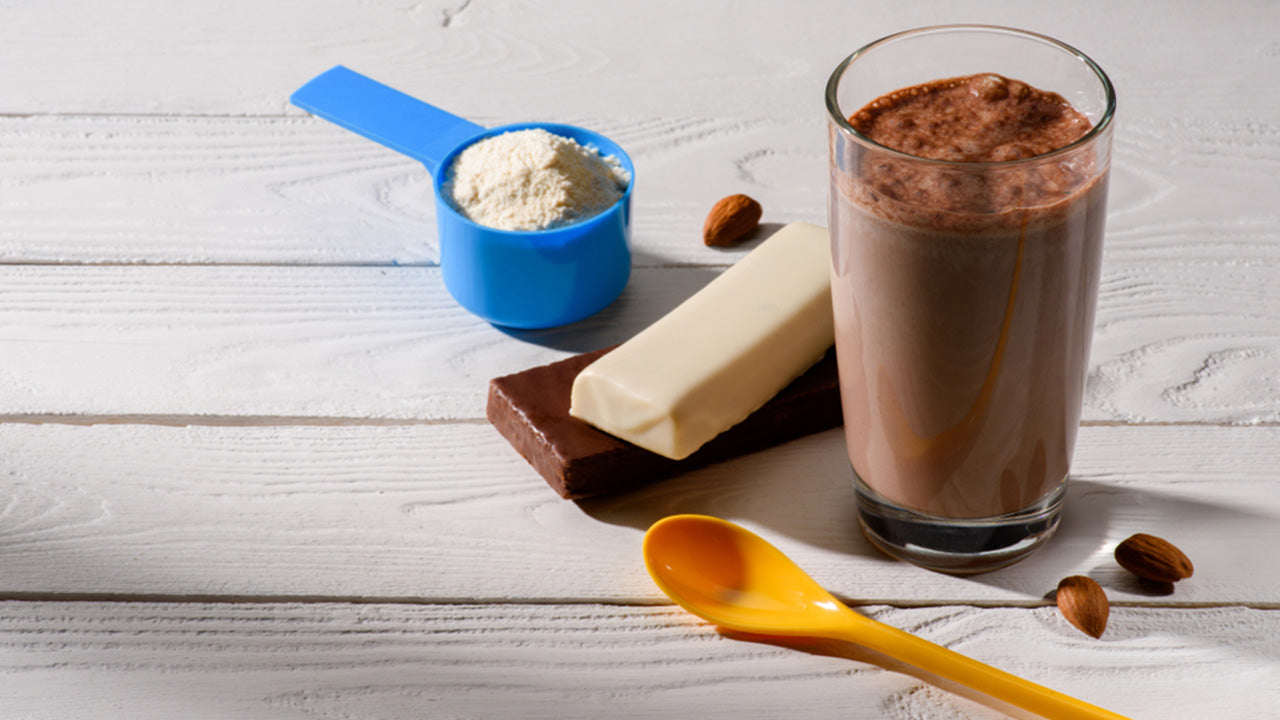 We recently exposed all the unfavorable ingredients hanging out in some of the most popular energy bars. Do protein bars fare any better, or are they just candy bars in disguise? Let's find out what's behind the protein in a protein bar and then you make the call if it's a healthy snack or if there's a better way to boost your protein intake!
Designed as a Snack, Sold as Nutrition
We'll cut to the chase and give you our expert opinion straight away: Healthy protein bars made of real, whole foods are a handy snack, but aren't the nutritional godsends they are sometimes made out to be. 
While every bar's nutritional content varies according to brand and flavor, you can count on getting anywhere from 10-30 grams of protein per bar. On average, protein bars bring in 5-10 grams of fat, 25-35 grams of carbs (and about 23 grams of sugar!), and 5-10 grams of fiber. They can vary in calorie count with the lowest calorie around 150 kcals and the highest 400+ kcals.
They've earned a reputation as "nutritional bars" because they also offer up micronutrients like calcium, phosphorus, potassium, iron, and B vitamins. 
Unfortunately, they're also notorious for containing added sugars and unhealthy artificial sweeteners like high-fructose corn syrup. Not to mention sugar alcohols that can do a number on the digestive system. And unhealthy fats like palm oil, canola oil, peanut oil, and soybean oil. These very un-nutritious ingredients invite in a host of chronic illnesses like heart disease, fatty liver disease, obesity, and diabetes. You'd be far better enjoying a scoop of peanut butter than some of the protein bars on the market.
Protein in a Protein Bar: The Benefits
Protein in a protein bar can come from milk, casein, whey or whey protein isolate, soy or soy protein isolate, egg whites, yogurt powder, pea, brown rice, or nuts and seeds. (Some of these ingredients can make you gassy, so listen to the cues your body sends to see how your digestive system responds!)
Protein bars can support your bodyweight goals when used in moderation and as part of a healthy diet. A high-protein and low-in-carbs-and-calories bar can fill you up so that you reduce your overall calorie intake, which can potentially help with weight loss. 
A protein bar can also help with weight gain depending on the amount of protein and carbohydrates it contains. The majority of protein bars run high in calories and are an easy way to pack on some pounds if needed.
If you're looking to build muscle, then protein is your go-to macronutrient. But the type of protein counts, as does all the other nutrients it's coupled with—fats, carbs, sugars! If you're hungry and there's nothing else around, then grab a protein bar from the vending machine to give you some energy and muscle-building protein before your workout or post-workout.
But know this: there's a much better way to energize your workouts and your muscles!
Essential Amino Acids Have Protein Bars Beat
What's been proven to stimulate muscle protein synthesis to a far greater extent than any protein source?
Essential amino acids...the building blocks of protein!
One scoop of our Athletic Performance blend contains just 10 calories, and is clinically proven to boost energy and build muscle mass. You can add it to a protein shake for some tasty eats.
And our low-calorie Active Aging blend keeps your heart and muscles strong at every age. It's a far more effective meal replacement strategy than grabbing a protein bar on-the-go. It's also proven more effective than traditional protein powders. And there are no additives or side effects, like bloating, that are common with protein bars.
To learn more about how essential amino acids can meet your protein needs and support your healthy eating goals, click here.